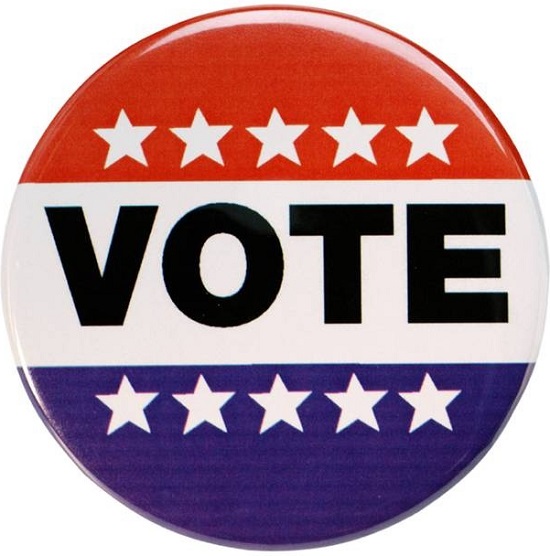 Finalizing the election.
They're still counting ballots at the elections office in San Luis Obispo. About 50,000 ballots remain to be counted. A few races hanging in the balance.
In San Miguel, Hector Palafox leads Cesar Hernandez by five votes for the second of two open seats on the San Miguel Community Services board of Directors.
In Cambria, Donn Howell leads Aaron Wharton by 59 votes for a second opening on the Cambria CSD board of directors.
The mayoral race in Arroyo Grande is still close. Caren Ray leads incumbent mayor Jim Hill by 174 votes.
In Morro Bay, John Heading leads John Weiss by 101 votes.
Most of the elections are decided. No doubt about the winner in the Atascadero mayoral race. Heather Moreno was the only candidate in the race. Moreno is a CPA and an entrepreneur.
In Paso Robles, Steve Martin is reelected. In the school district, it's a complete makeover. Challenger Chris Arend was the top vote getter in the race. Challenger Lance Gannon also elected to the board. In the race for a two year seat, challenger Stephanie Ulibarri defeated incumbent Dr. Kathleen Yankee Hall by a wide margin. 73-26%…roughly 3-1. Tim Gearhart is the only incumbent on the ballot to retain his seat. Last night, Gearhart met with trustee Joel Peterson to discuss the future with the new board. Another issue for the incumbents, possible impending indictments from the grand jury for wrong doing during the Chris Williams administration. The incumbents have personal liability for financial blunders which cost the tax payers and the district hundreds of thousands of dollars. Incumbent trustees Field Gibson and Matt Mclish are reportedly complaining about their loss of health insurance plans they received as trustees, because they were not reelected. Superintendent Chris Williams is already looking for another job. He has a lucrative severance package if he's terminated, but that would be voided if he's found guilty of fraud.
The current board holds its final meeting next Tuesday, and it's expected to be a barn burner. Field Gibson will deliver his final diatribe as trustee. He's expected to cast against several multiple and entities blame for his failed leadership. The new trustees will be seated at the meeting on December 11th. It will be their responsibility to repair a district which has spent (in the last four years) 90% of its financial reserve- about seven million dollars. The superintendent and board has also turned a profitable Culinary Arts Academy into a financial liability.
The hidden aquatic complex pools are located in a container on the Paso Robles high school campus, but there is no way of knowing if and when they'll ever be installed. That's up to the accountant from the county office of education who is overseeing the district's operation because of its failure to maintain a 3% reserve fund.