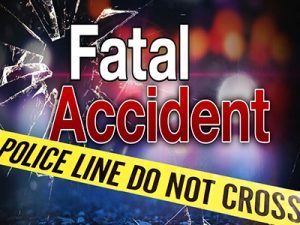 A fatal accident on 101 yesterday morning forced the closure of SB 101 through Paso Robles.
Around 5 yesterday morning, a man tried to walk or run across the freeway just north of 13th street when he was hit by a vehicle driving southbound. The vehicle did not stop and did not contact the CHP.
The pedestrian was pronounced dead at the scene. He's identified as 22-year-old Nathaniel Weatherly, a homeless man whose last residence was San Miguel. The freeway was closed until about 7:20.
Anyone with information about the hit-and-run driver is asked to call the CHP.