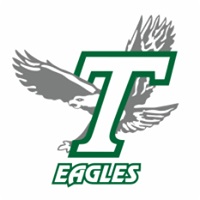 The Templeton girls volleyball team beat Arroyo Grande last night 3-2 in a close match. It was the Eagles sixth consecutive victory. They've now beat Arroyo Grande, San Luis, Atascadero and Paso Robles. Tomorrow night, the Eagles will host the Bearcats at Templeton high school.
Last night, San Luis Obispo beat Atascadero in girls volleyball 3-0.
Mission Prep lost to Righetti 3-2 in Santa Maria.
Templeton football fans still talking about the size of one of the players on the Pioneer Valley football team….Alex Pugh is six foot seven and weighs 330 pounds, which is not an exaggeration, according to coach Tyler Lane. That's a big high school lineman, 6'7" 330 pounds. Friday, the Eagles travel back to Santa Maria to take on Santa Maria high school.