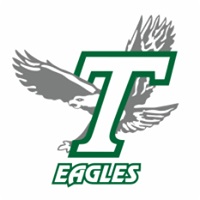 Tonight, the Templeton Eagles girls volleyball team hosts the Paso Robles Bearcats.
The Eagles have won 6 in a row.
They are now 10-4 for the season.
The Bearcats are 5-16 for the season.
Tomorrow night, the Templeton football team travels south to take on Santa Maria high school. The Eagles lost last Friday against Pioneer Valley, but quarterback Jack Trimble threw a beautiful pass to sophomore Tyler Kashevsky, which he caught and ran for a touchdown. Templeton head football coach Tyler Lane explains.
You can hear tomorrow's game live here on KPRL beginning at 6:30.
The Bearcats have tomorrow night off. They have a bye. They'll be home against St. Joseph next Friday.
The Atascadero Greyhounds travel to Santa Maria to take on St. Joseph tomorrow night.