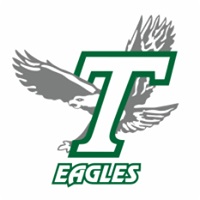 The Templeton high school football team travels to Santa Maria today to take on the Santa Maria Saints. That game will be broadcast at 6:30 tonight here on KPRL.
The Paso Robles Bearcats are idle tonight. They have a bye. They'll host St. Joseph next Friday.
The Atascadero Greyhounds travel to Santa Maria to take on St. Joseph. The Knights are 5-2 overall.
In high school girls volleyball, Templeton beat Paso Robles 3-0. 25-16, 25-14, 25-18. The Eagles have won seven straight after a rocky start to the season. They're now 11-4.
San Luis Obispo beat Atascadero 3-0. 25-17, 25-23, 25-21.