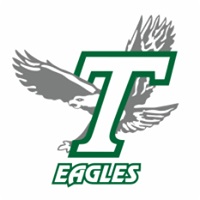 The Templeton high school football team beat the Santa Maria Saints Friday night, 56-40 on a strong passing game. Quarterback Jack Trimble threw six touchdown passes. The Eagles improve to 2-1 in the ocean league. They'll be home Friday night to host San Luis Obispo.
The Atascadero Greyhounds lost to St. Joseph Friday night 49-14. The St. Joseph Knights improve to 6-2 overall. 2-0 in conference. The Greyhounds play at Arroyo Grande Friday night.
The Paso Robles Bearcats were idle Friday night. They had a bye. They'll host St. Joseph this Friday. The Bearcats are 2-6. 0-2 in conference.
The Cal Poly football team was also idle. They will host UC Davis Saturday.