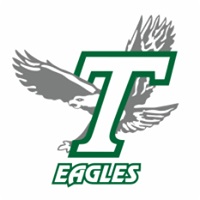 Tonight, the Templeton Eagles host Liberty high school of Madera. The hawks are 3-1 for the season. Kick off is at seven. You can hear the game live here on KPRL at 6:45.
All the San Luis Obispo county teams that joined the central section were placed high in their divisions. There may be a readjustment after this year.
The Paso Robles Bearcats play tonight at Pioneer Valley in Santa Maria.
The Atascadero Greyhounds travel to Visalia to take on Redwood high school.