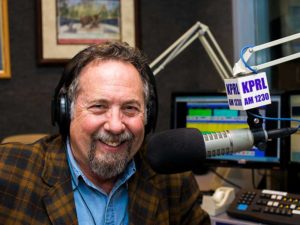 This weekend in the north county, it may feel like fall. High temperatures in the upper 70's and low 80's. The leaves may not be turning color yet, but that's coming soon.
High school football picks up with a game tonight between the Bearcats and the Greyhounds at War Memorial stadium tonight. More on that game coming up. We'll hear from coaches Matt Carrol and Vic Cooper.
In Templeton, coach Don Crow faces his Alma mater. West Bakersfield will give the Eagles a challenge tonight. Supervisor John Peschong is excited to see his son, Johnny, start for the Eagles.
More on those football games in sports.