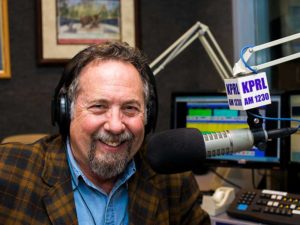 Paso People's Action hosted a black lives matter chalk and talk event Friday evening. It was billed as an opportunity for the community to come together and talk. People drew messages with chalk on the sidewalk like, "no justice, no peace." And "black lives matter."
This week, Tianna Arata is expected to make a virtual court appearance. The 20-year-old activist is charged with 13 misdemeanor's for her role in leading a protest onto the 101 freeway in July. That's after telling the police chief they would not do so. The DA's office dropped several felony counts against Tianna.
A judge decides Friday to proceed with a murder trial for Carlo Fuentes Flores. Flores is accused of killing Paso Robles hair salon owner Nancy Woodrum. Flores allegedly led deputies to her body off highway 58, months after she disappeared. He faces life without parole.
A former San Miguel CSD bookkeeper who is accused of embezzling 38 thousand dollars was sentenced late last week to 180 days in the county jail. 30-year-old Kallie Johnson pleaded no contest to felony charges of embezzlement of public funds.