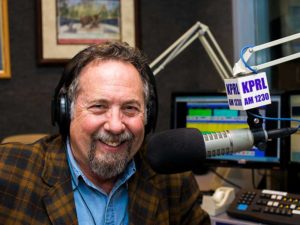 The pastor at Mountain Brook church in San Luis put on leave after allegations of inappropriate behavior. The church will hold a congregational meeting on Sunday at four at the church to share more information about the matter.
A Nipomo woman who claims she was sexually assaulted by a Lyft driver says she doesn't remember anything about the assault, but it was caught on surveillance video. 52-year-old Jason Lamont Fenwick is also accused of burglary and other charges. He faces life in prison.
A suspected DUI driver arrested after a fatal head-on collision Sunday night on highway 227 in Arroyo Grande. 26-year-old Chelsea Stiles of Arroyo Grande was driving a GMC north on 227 when it traveled into the southbound lane and struck a Honda driven by 72-year-old Terry Tilton. Tilton was pronounced dead at the scene. Stiles was arrested on suspicion of driving under the influence of alcohol or drugs.