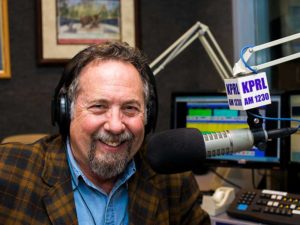 Fire closes the Yosemite valley. Fire crews trying to stop the Ferguson fire from spreading into the national park. The closure at noon today will continue through Sunday. That's on part of highway 41 from Wawona to the tunnel entry into Yosemite valley.
Work on the highway 101 and Wellsona road intersection will not begin until 2022, four years from now. Meanwhile, a truck center gets the okay from supervisors to be built on vacant property near the intersection. In four years, Cal Trans plans to start building a $13 million dollar underpass just south of the intersection.
Olivas de Oro olive company holding a fundraiser in Creston Saturday to help them rebuild. Their olive oil tasting room burned down on June 15th while they were on vacation.
Fall classes at Cuesta college begin three weeks from today. It's now time to register for classes.
The California arts council awards a $15 thousand dollar grant to the Paso Robles Youth Arts Foundation. It's the third year the Paso Robles Youth Arts Foundation has received the grant.