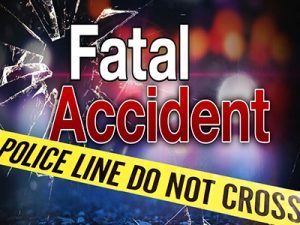 A fatal car crash on highway 41 in Atascadero on Saturday.
One person was killed. Another suffered serious injuries in a head-on crah on highway 41 at Old Morro road. That was at about 11:36 Saturday morning.
A west-bound vehicle crossed the double yellow line and struck the second vehicle which was traveling eastbound.
The driver of a third vehicle drove off the road to avoid the collision. That car struck a utility pole. The driver was not injured.
Highway 41 was closed until 2:15 following that fatal crash.
The victim's identity has not been released.