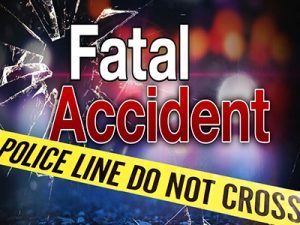 A fatal car crash late Saturday night on 46 east just west of Davis road.
34-year-old Adan Reyes of Paso Robles was traveling eastbound on 46 east when his car drifted into the westbound lane, directly into the path of a 2005 Chevrolet Silverado driven by a Santa Maria man. The driver of that vehicle was killed in the crash. He's identified as 41-year-old Alejandro Angeles-Pacheco of Santa Maria.
Two passengers in the Silverado survived the crash. One had minor injuries. The other was uninjured. Reyes suffered major injuries. He was arrested for driving under the influence of alcohol.