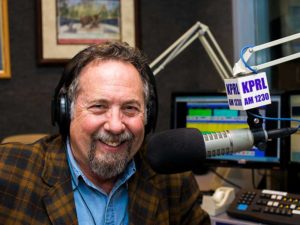 A major accident on 46 and 101 at the underpass yesterday morning. The crash was reported to Paso Robles police around 8:30 yesterday morning. Police found a diesel fuel tank of a semi truck spilling fuel across the roadway. Drivers were advised to avoid the area while cal trans hazardous waste team put an absorbent on the fuel. The 46 east underpass at 101 was reopened at 12:45 yesterday afternoon.
Morro Bay police arrested a suspect in a drive-by shooting that occurred Saturday night. The shooting occurred around 9:45 Saturday night in the 400 block of Rennel street, near the Tide avenue intersection. Samuel sparks of Arizona was booked into the county jail. He was living in Atascadero when he was arrested Sunday night.
Along the Mexican border, thousands of would be immigrants are gathering at the border in hopes of migrating into the US now that Joe Biden is president. So far, the new president has not lifted some of the most significant barriers to asylum-seekers, but immigrants from Honduras, El Salvador, Guatemala and Mexico are optimistic that will change soon.
A student at Morro Bay high school is cooperating with police as they investigate a teacher who is accused of sex crimes against students. The young woman is under the age of 18. She says the teacher tried to initiate a romantic relationship and exchanged sexually explicit messages. She is cooperating with officials who are investigating the teacher's conduct.
A Texas-based energy company is proposing a 22-acre battery storage plant at the site of Morro Bay's old PG and E power plant. The stacks would come down, and a 22-acre battery storage area would replace them.
Two north county businesses cited by the California Department of Alcoholic Beverage Control for violating rules on Covid. Santa Maria Brewing company in Atascadero and Iron Oaks Winery in Paso Robles cited for violations back in late January. An ABC agent visited the sites and cited them for alleged violations.