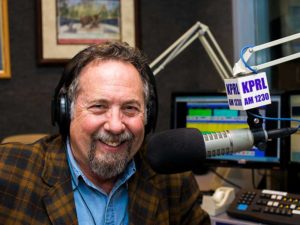 Sunny, and a bit warmer today and tomorrow. Highs in the upper 90's in Paso Robles each day. Mid 90's in Atascadero.
Then, Thursday, another cooling trend begins. We'll see high temperatures drop down into the mid 80's by late this weekend.
Extreme fire hazard continues in the north county and throughout most of California.
Pacific gas and electric company says that their equipment may have been involved in the start of the Dixie fire, which is burning out of control in the Sierra Nevada. That fire has grown to nearly 47 square miles, mostly in remote wilderness.
A repair man responding to a circuit outage on July 13th spotted blown fuses in a conductor on a pole. And he says a tree was leaning into the conductor. There was a fire at the base of the tree.
The Dixie fire is not nearly as big as the Bootleg fire in eastern Oregon. That fire has already burned more than 476 square miles. It's just north of the California state line. It's now about 25% contained.
Weather forecasters say the fire danger is critical through the weekend with lightning possible in California and southern Oregon.
That lightning may ignite very dry fuels in California and southern Oregon.