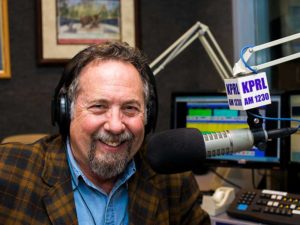 Remember the Avila fire in mid-June. That fire burned 400 acres of vegetation and threatened a number of homes. Fire officials say that fire was intentionally started in a creek bed adjacent to Avila Beach drive. It was started about 70 feet from the road. The fire spread quickly though the Pismo Beach and Shell Beach area because it was very windy that day.
In San Luis, a 360-acre piece of property along Foothill Boulevard in San Luis is listed for sale by the daughter of Alex Madonna. Catherine and Rowland Twissleman listing the property for sale for 12.6 million dollars. They also have a lot of land in the Carrisa Plains.
Morro Bay police are investigating a skimming operation at a gas station there. Employees with the county Widths and Measures Department found the skimming devices. Those devices steal credit card information.
Two sad notes…
The founder of Jamba Juice died recently in Palm Springs. Kirk Perron founded the Juice Club on Foothill Blvd in 1990 when he was 26. It evolved into Jamba Juice and grew to more than 800 stores. Kirk Perron dead at the age of 56.
One of Hollywood's most glamorous stars died recently in Paris. Remember Olivia de Havilland? She played Melanie Wilkes in "Gone With The Wind". Olivia de Haviland dead at the age of 104.