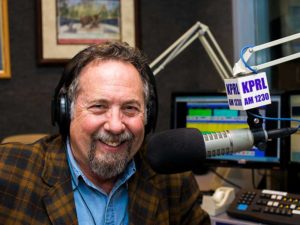 The DA's office announces Friday it's completed its review of the fatal shooting near Paso Robles last year of the shooter who wandered through the river bed, shooting at officers and killing at least one local homeless man. 26-year-old Mason James Lira was fatally shot during a shoot out with officers near Templeton. That's after he executed a Paso Robles homeless man, and ambushed a sheriff's deputy and shot him in the face. The DA says the officer-involved shooting of Lira was justified.
The judge in the Kristin Smart murder case releases court records that show law enforcement officials performed dozens of searches over the past two decades. 48 search warrants were issued involving wiretaps and GPS tracking. The relentless pursuit of the perpetrators, particularly under the leadership of sheriff Ian Parkinson resulted in the trial which is now underway in San Luis superior court. The preliminary hearing continues for 44-year-old Paul Flores, and his father Ruben Flores. They're accused in the disappearance and suspected murder of the Cal Poly student back in 1996.
A new study reports dust emissions from the Oceano dunes dropped by 50% during the covid closure. The Desert Research Institute out of Nevada studied dust emissions at the dunes from March through October of last year. The coastal commission voted in March to close the dunes by 2024. That is being challenged in court.