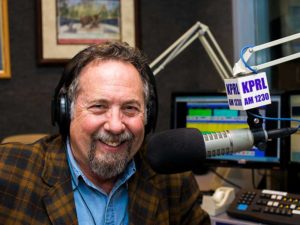 Most of highway one may reopen by mid-July. Caltrans saying two stretches north of Ragged Point are expected to reopen to traffic by then. There is still a big slide which will prevent travel all the way to Carmel. That will take several months.
The project to repair the gas line in the county may wrap up by the end of this week. That's according to So Cal Gas. The stretch of gas line was damaged in mid-March. That occurred downstream from the Whale Rock Reservoir near Cayucos. That work forced closure of the parking lot near Studio Drive and 24th street in the beach town.
Human remains discovered by a farm worker near Hanford appear to come from a historic or prehistoric native American. The remains taken to Fresno State Anthropology Department.