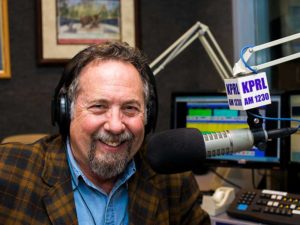 San Luis Obispo county health officials report the first case of monkey pox in the county. More than two thousand cases of the virus have been reported in California. It's passed primarily by gay men.
San Luis Obispo health officials say the water is slightly colored, but safe to drink after more than 10,000 gallons of water and sewage spill into San Luis Obispo creek Monday night. Crews worked through Monday night and most of yesterday to clean up the sewage. People are warned to stay away from the creek where it flows into the ocean in Avila Beach.
The US Bureau of Land Management reports that about a dozen oil wells in the Carrizo Plain National Monument will be plugged and abandoned as part of a settlement agreement reached between the federal government and environmental groups who oppose oil drilling. The wells were left idle years ago.
A rapper is charged with felony assault with a firearm. Asap Rocky accused of pulling a gun on a former friend last November and shooting him. Rakim Mayers is to be arraigned today in LA county. Asap Rocky is a New York native.