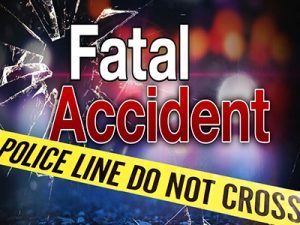 Two fatal car crashes so far this week in the north county.
Around seven last night, a man driving a 2009 Dodge charger at a high rate of speed northbound on highway 101 headed toward Paso Robles. He was passing vehicles on the shoulder and the median. His Dodge charger clipped a Toyota land cruiser just south of the Spring street off ramp.
The charger rotated out of control into the median, then hit a dirt embankment. It went airborne and landed on its roof. The 54-year-old driver was killed in the crash. He has not yet been identified, but he's from Paso Robles.
The Toyota land cruiser sustained minor damage. A passenger in the land cruiser suffered a minor injury.
On Monday, a Cal Fire arson investigator initiated a traffic stop on an SUV traveling south of 101, for speeding. That was north of San Miguel.
The SUV failed to yield, which led to a car chase. The silver SUV was traveling SB on 101 at a high rate of speed Monday afternoon. The vehicle crossed over the median and careened off highway 101 just north of San Miguel. It tumbled down an embankment and landed on its roof behind Gallo Winery near the 10th street exit.
That was at about 1:30. The driver was killed. He has not been identified.