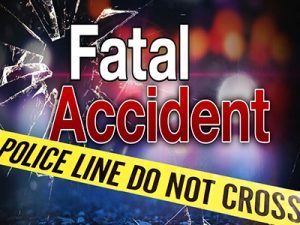 A fatal crash occurred just before two yesterday afternoon on highway 46 west near Tooth and Nail Winery.
An unidentified motorist was traveling west bound on 46 when his truck drifted off the road west of Bethel road. After traveling across the embankment near Castoro Cellars, the truck traveled across the westbound lane over the north shoulder and down the embankment at Anderson road in front of Tooth and Nail Winery.
An off-duty peace officer and a California state park ranger arrived within a minute of the crash and assisted the driver. They say he may have suffered a medical condition prior to driving off the road way.
Despite prolonged life-saving efforts of several emergency personnel, the driver was pronounced dead at the scene. He has not yet been notified pending notification of his next of kin.